James Bates
Senior Vice President

James Bates is Senior Vice President and General Manager of Analog & Sensors at Freescale. Prior to Freescale, James led the Signal Processing & Conditioning Group at Maxim Integrated. Previously, James was VP of Asian Operations for Silicon Laboratories, where he led the company's growth from a start-up to an established, market leading semiconductor company. James holds a Bachelor's and Master's degree in Electrical Engineering from Brigham Young University.


Mark Strecker is Chief Operating Officer of [a•mo•bee], which was acquired by SingTel in 2012. Prior to [a•mo•bee], Mark was Vice President of Solutions at Cellmania (acquired by RIM), a leading mobile content platform provider, where he focused on market development and account management relationships with mobile operators and strategic partners worldwide. His previous positions include: Director of e-Business and Strategy at Seagate Technology and Management Consultant with Arthur D. Little.
Carolyn Williams
Executive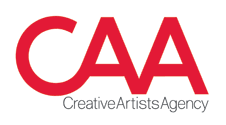 Carolyn was an executive at CAA through 2013, and was previously an Associate Director at Levine Leichtman Capital Partners, a private equity and mezzanine fund based in Los Angeles. Prior to joining Levine Leichtman, Carolyn was an Associate at Quad-C Management, a private equity firm in New York, where she focused on middle-market leveraged buyouts across industries. Carolyn graduated from the University of Virginia with a B.A. in Economics.